This unique mixed-use precinct in Stellenbosch, designed by Henri Comrie of URBA Architecture and Urban Design, looks to the old areas of cities like Stellenbosch and Paris to revive often-forgotten place-making rules.
Devonbosch is a new mixed-use urban development located near Stellenbosch in the Cape Winelands at the intersection of two important arterial roads, with access via the N1. The site, previously home to the Killarney Brickfields, is being redeveloped in a phased approach, which will include business, retail and residential elements, and will have resources for outdoor recreational activities, including natural features such as a dam and mountain bike trails.
Urban designers and architects URBA, under principal Henri Comrie, with input and buildings by StudioMAS and along with architects of record Osmond Lange Architects, has taken a unique approach to the development of Devonbosch. In fact, the approach at Devonbosch has more in common with a town or urban precinct than a gated housing estate. It is, as Comrie characterises it, more like an "urban precinct" than an insulated "satellite" or walled-off community, which gives it the potential to establish an authentic relationship with its context and a connected, sustainable economic existence.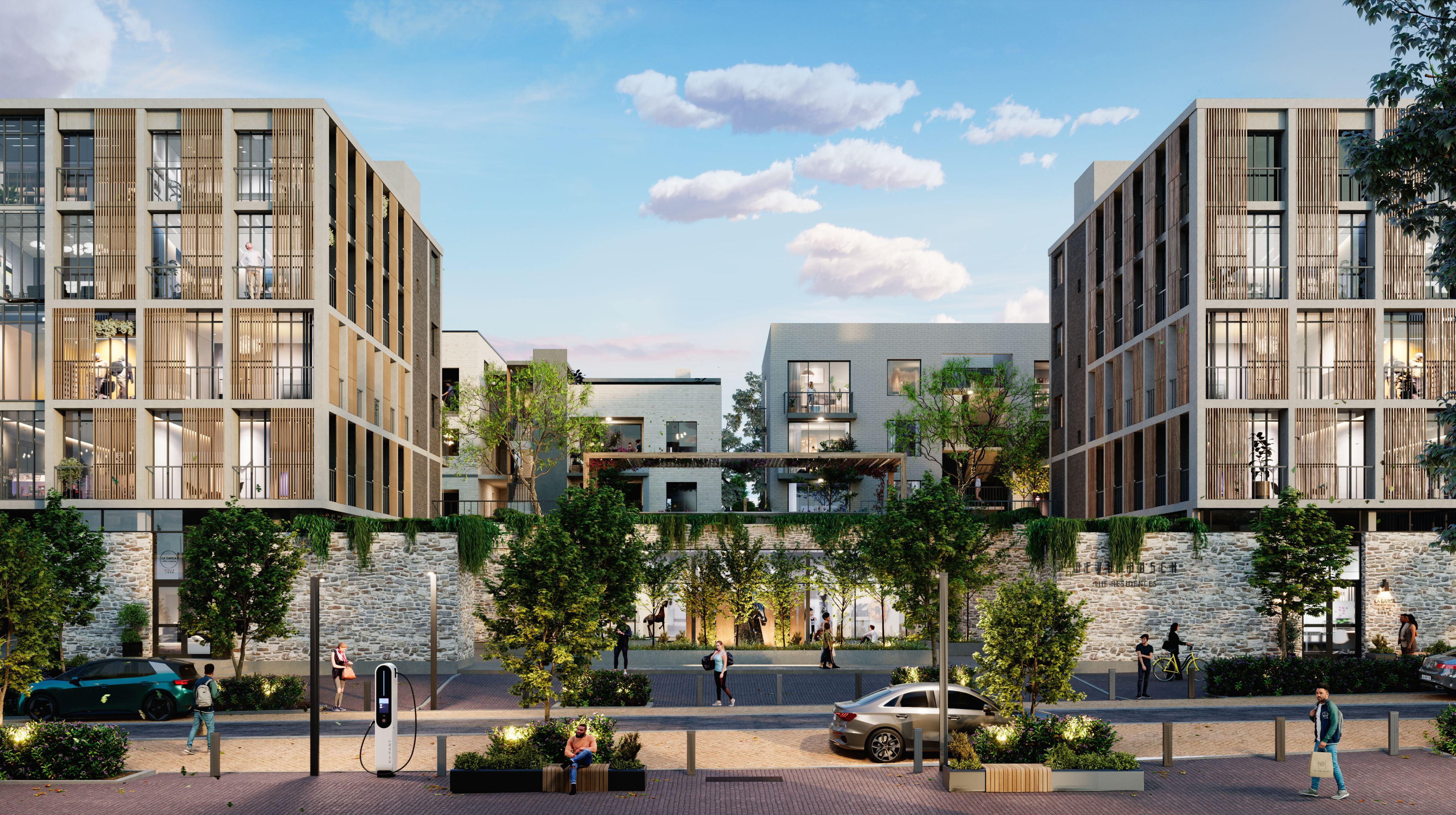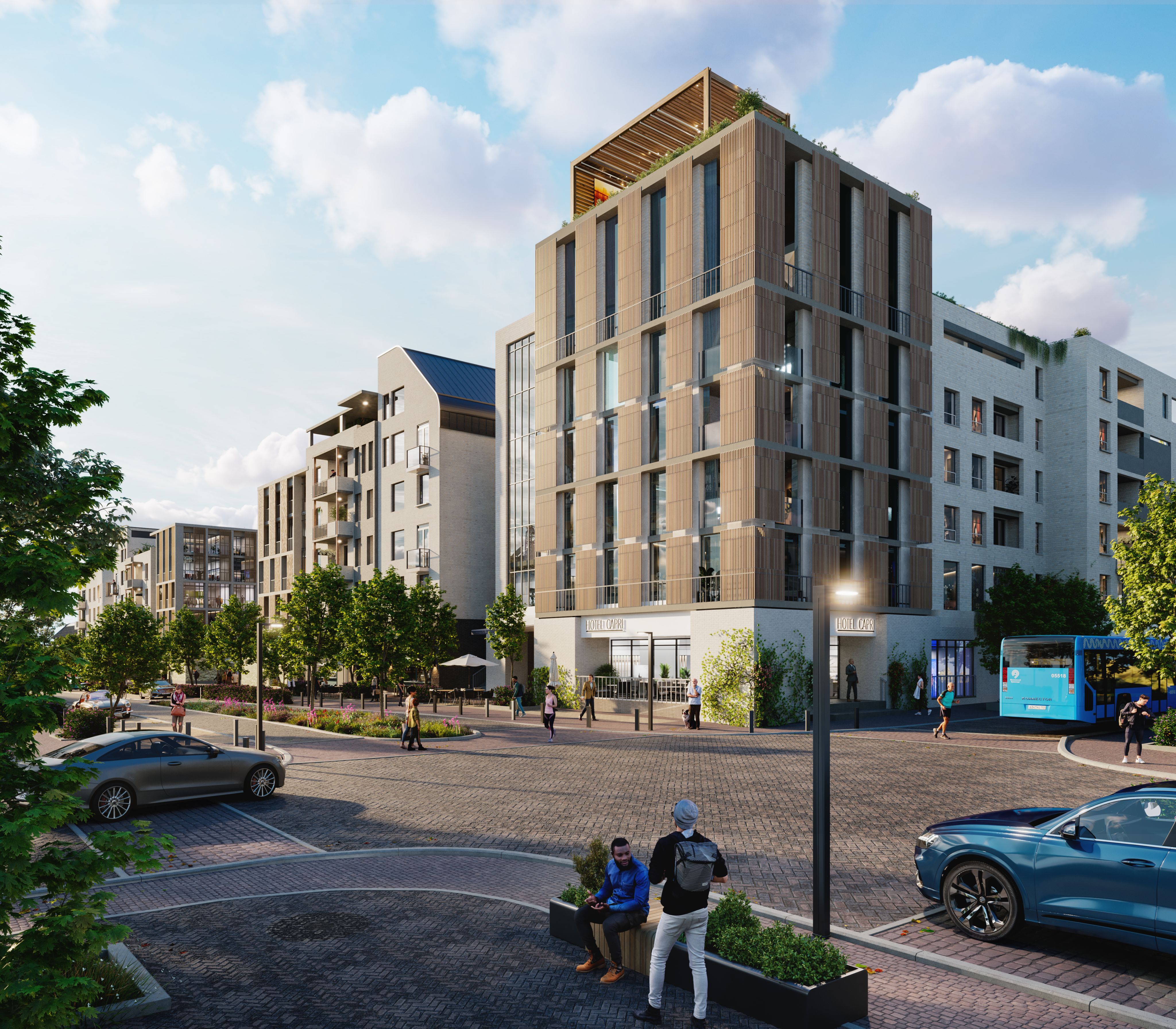 One of the chief differentiators in the urban design at Devonbosch is that expanses of surface parking has been minimised in favour of basement parking with an optimal amount of street edge parking Comrie points out, the cities and towns that provide the best urban experience – whether old cities like Paris or more local precedents like nearby Stellenbosch – weren't designed primarily to accommodate large parking lots. "That's why people like Stellenbosch, because it wasn't designed around the car," says Comrie.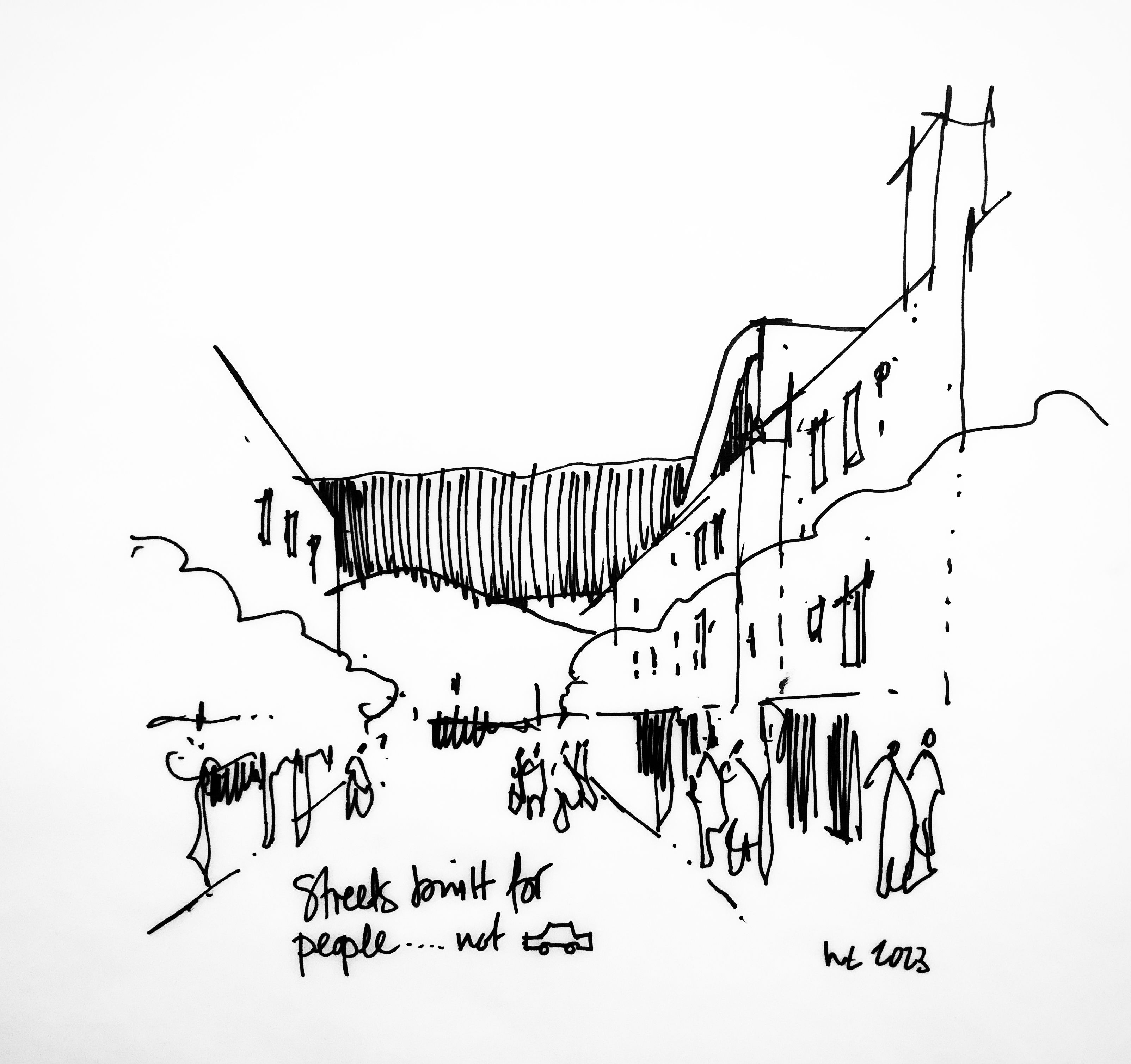 In a contemporary context, vehicles must be taken account, but by limiting the amount of "surface parking" it prevents the disconnectedness and surface sprawl that so often erodes the quality of the shared urban space in cities. By accommodating cars in basements, the ground-level interface is condensed, which makes for a much more vibrant and active street life and the "optimal density" that allows residents and visitors to "enjoy the vibrancy and the proximity of the mix". Thus, the conditions for an authentic urban experience are established, and a real sense of community and character is allowed to develop. Comrie points out, however, that this doesn't mean no cars – which he says can lead to sense of sterility in a town or city – but simply fewer cars taking up space at street level.
Comrie also points out that the emphasis of the development has been on the shared public environment – the invisible elements of good urban design – and the collective to which all the buildings belong. He says the buildings were not designed to cry out for attention or jostle for prominence, but rather as "a series of structures that are essentially good neighbours to each other". That way, he says, "The whole is greater than the sum of the parts."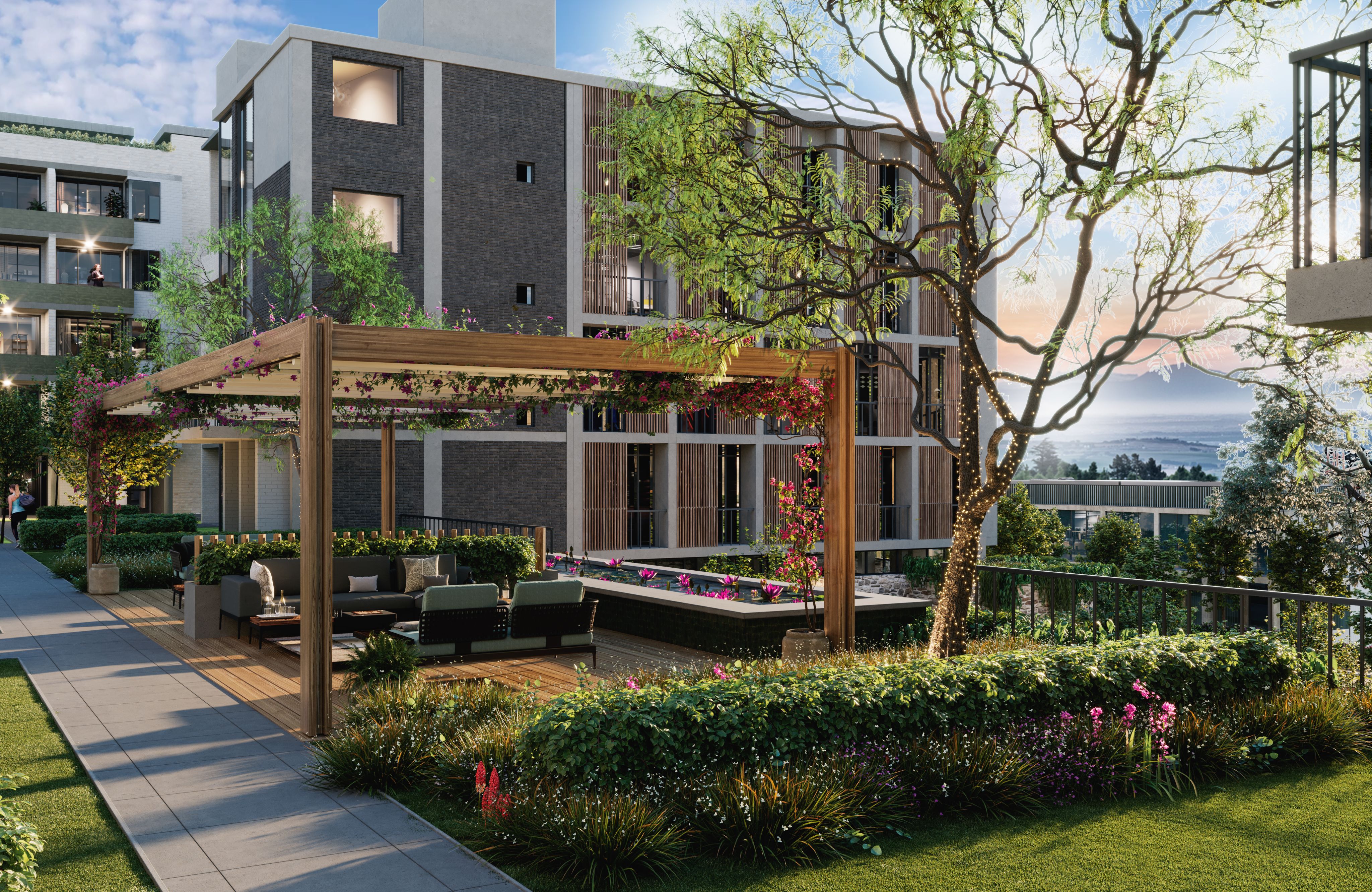 Consequently, most are what Comrie calls "background buildings" that place more emphasis on the collective. Far from being characterless, however, this approach ultimately creates the conditions for the imperceptible but deeply experienced quality of the shared public space. The urban design principle based on street-making and arranging parking that allows people to walk down the road (the sidewalks are wide and the shopfronts on the ground floor high to maximise the quality of the streets) turns the experience into "a bit of a journey".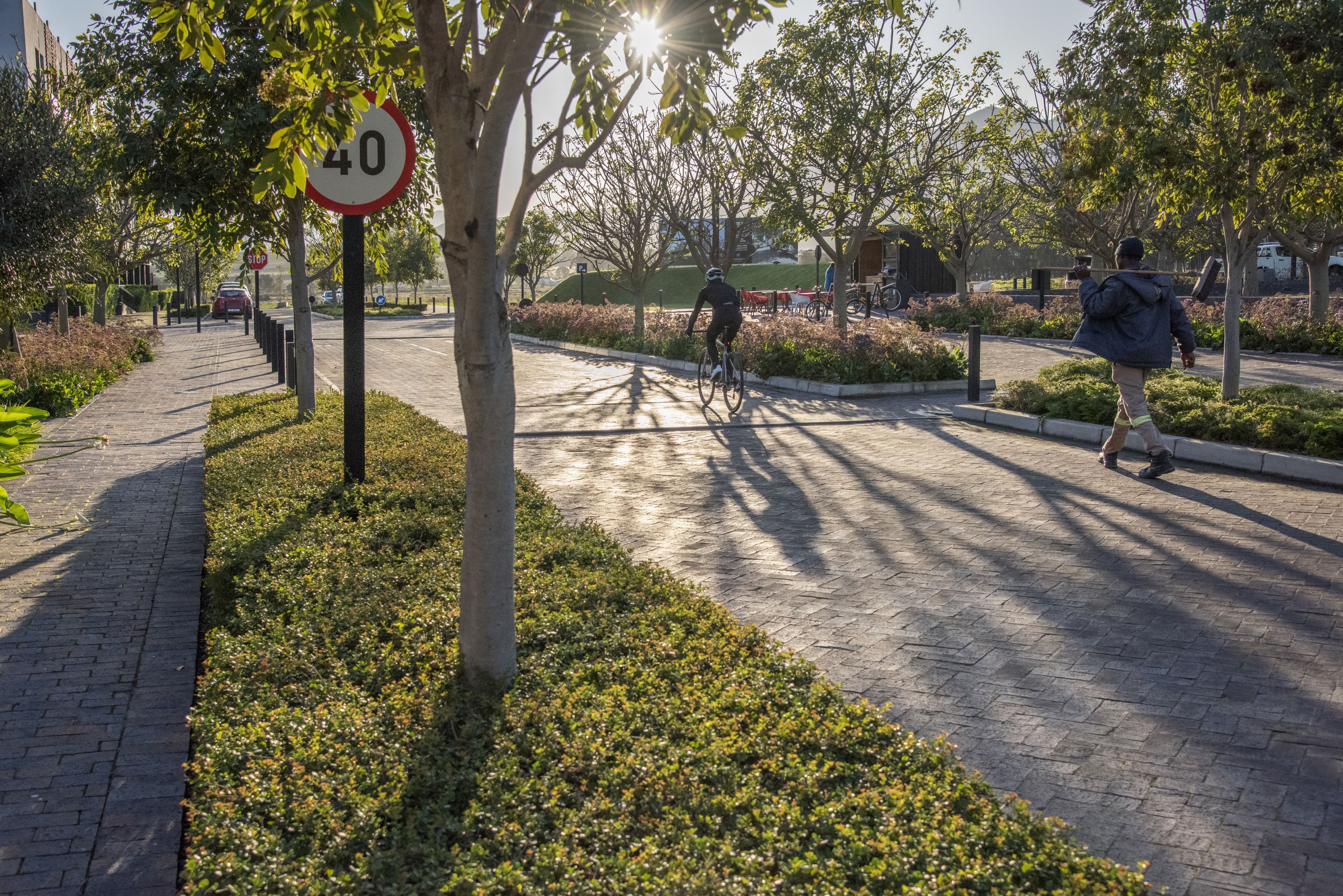 People are given the opportunity to interact with the urban environment, and the retail and restaurant spaces that face the streets in a high street-type arrangement intentionally favour small, independent retail tenants. This "fine grain", which Comrie says people intuitively respond to best, contributes to the sense of variety and interest that is a condition for a satisfying urban experience.
While several of the early completed buildings were designed by StudioMAS, with a wonderful sensitivity to this approach which they share as urban designers themselves, the buildings that Comrie himself designed – the first of which, The Residence, is under construction now – include an open "piazza" or shared courtyard space.
He describes this kind of formalised open spaces within the development as being like a "a big open sky room" that strengthens the quality of the "public bias" of their development approach.
The buildings themselves fall into a scale that Comrie refers to as "low rise, medium density" developments, which, while higher and denser than a typical suburban scale, create the critical mass necessary to activate and sustain vibrant street life.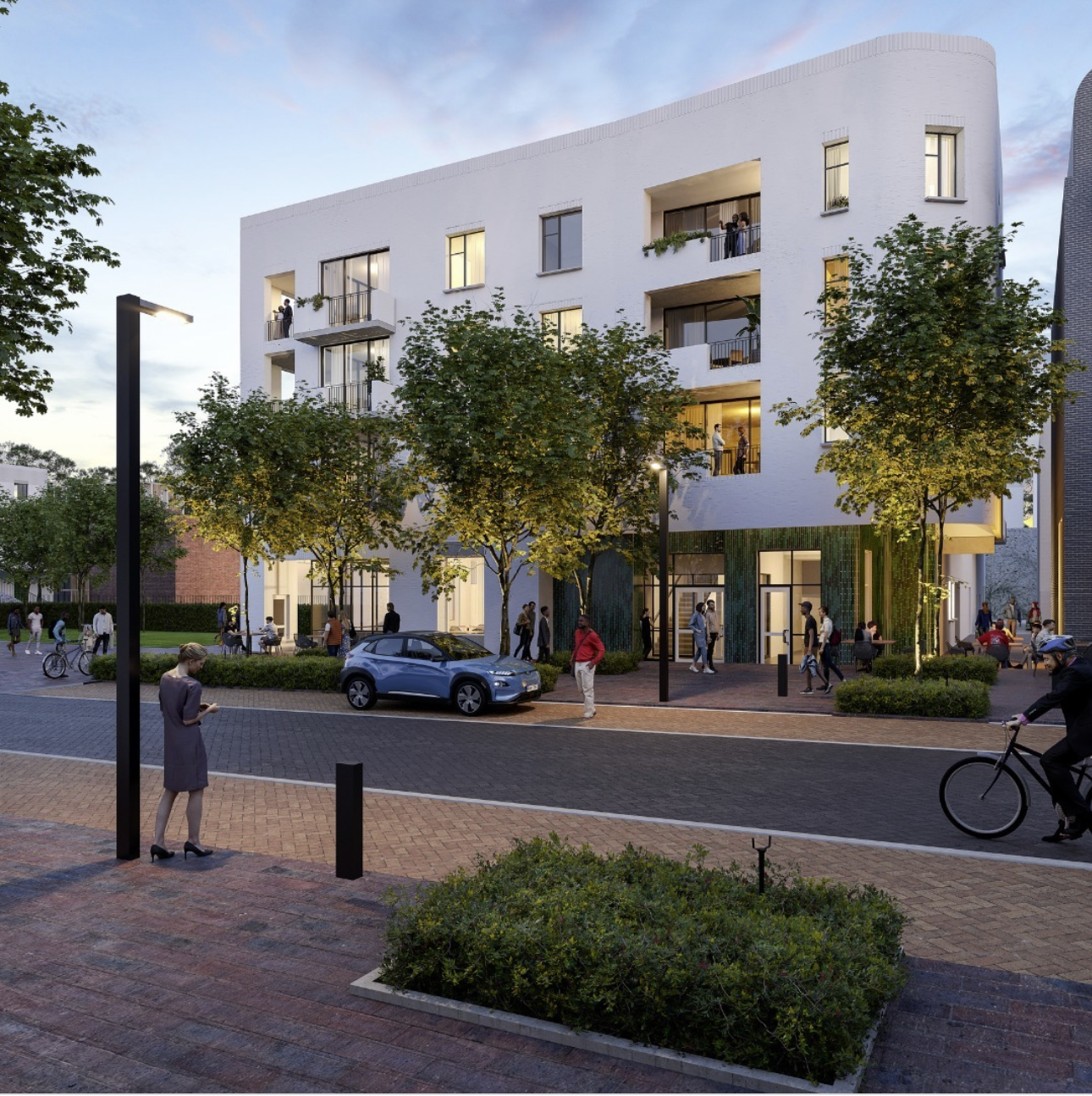 Another factor that enables this organic urban energy is the fact that, like a real
town or city, Devonbosch is not gated. The Brickfields Cafe within the development
are already enthusiastically frequented by cyclists and the like, who can easily access
the 'high street' while cycling in the surrounding winelands – this would not be
possible if it were sealed off.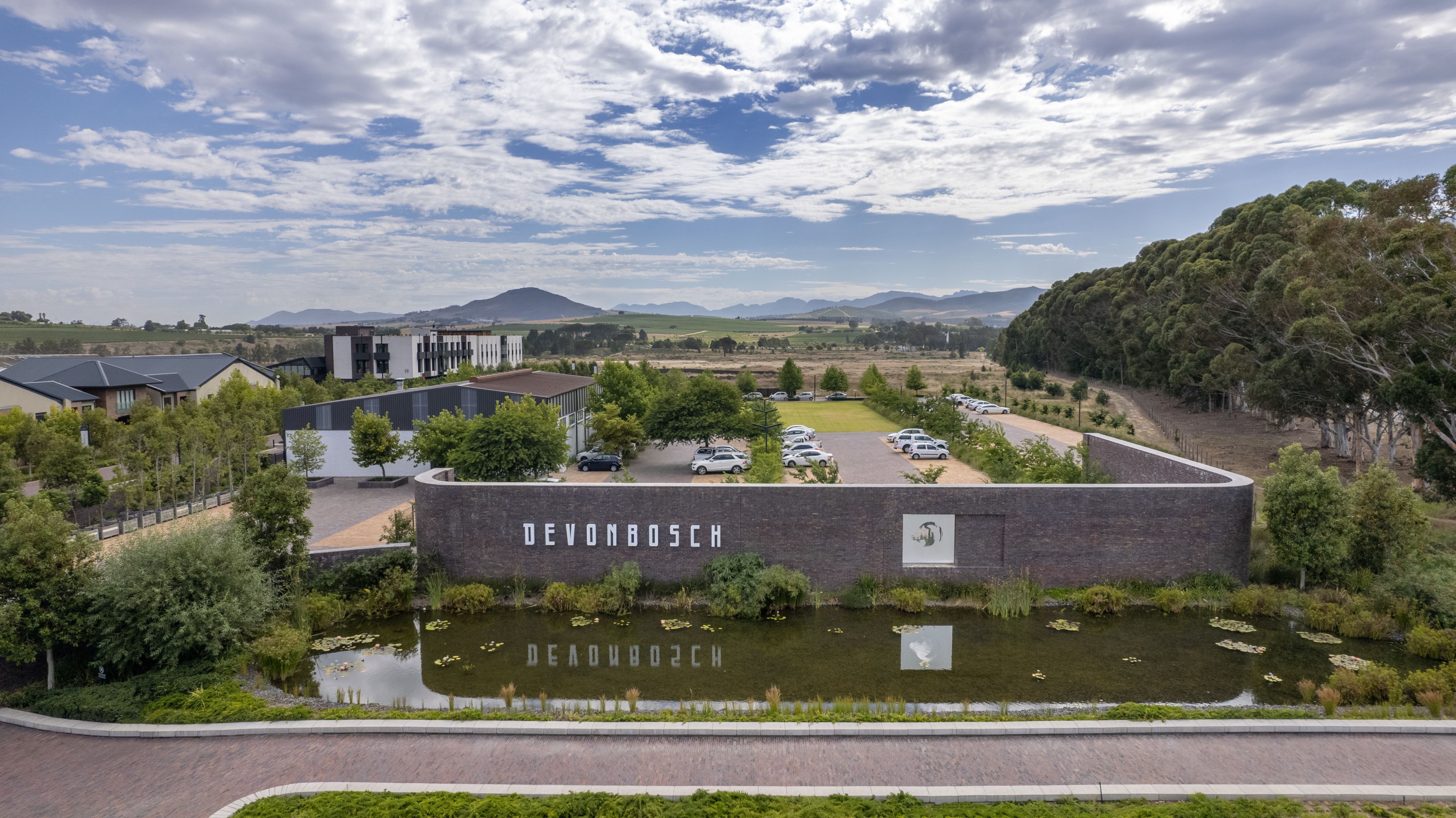 Alternative solutions to the ever-present concerns about safety are deftly designed into the urban fabric. Many of these security features are common in cities throughout the world, so these are tried and tested. For example, while retail occupies the ground floor so that it can interface directly with the street, residential units only begin on the first floor. In fact, in the sections that Comrie refers to in his design behind The Residence, they are accessed via a raised courtyard, which not only sustains a sense of community but is well known to provide effective security.
Passive surveillance – another security factor well known for its powerful effect on people's sense of security, and actual safety – is well accounted for. A subtle but distinctive feature of the buildings is the inclusion of balconies and windows opening on the street, which, Comrie notes, is also a fundamental aspect of good urbanism. Buildings with wrap facades tend to cause a sense of alienation and intimidation, detracting from the quality of public space, while people find windows comforting.
While these early buildings, the landscaping (which, Comrie notes, is approached as primary and fundamental, rather than extraneous decorative detailing) and the streets create the conditions for the rest of the development to unfold, what Devonbosch ultimately establishes is a more sustainable development model. In its lack of artificiality and its intention to connect rather than separate itself from is surroundings, it becomes more like an " urban precinct" than an insular satellite development. These conditions, ultimately, are likely to develop over time into a real town with its own identity. Comrie refers to urban design as "the art of the possible". Devonbosch begins to demonstrate just what is possible with a more thoughtful and authentic approach to street-making and good urban thinking.
Professional team
Developer: Devonbosch Property Development (Pty) Ltd Develop Manager: Squareturn Developments Project Architect: URBA Architect and Urban Designers and Osmond Lange Architects Landscape Consultant: CNDV Landscape Architects Project Management: Prodigious Construction and Development Consultants Civil Engineer: Bart Senekal Consulting Engineers Traffic Engineer: Integrated Traffic Solutions Electrical Engineer: Claasen Auret Consulting Engineers Mechanical Engineer: WSP Structural Engineer: Ekcon Consulting Engineers Land Surveyors: Diesel & Munns Land Surveyors Quantity Surveyors: Prodigious Construction and Development Consultants Fire Engineer: PR Engineering
Leading Architecture + Design is South Africa's leading showcase of the country's most exciting and innovative architectural and design projects. This bimonthly magazine speaks directly to South Africa's architects, interior designers, engineers, construction companies and property developers. It also offers readers a showcase of the latest innovations, products and developments in the field of architecture and its related industries. The print edition of Leading Architecture + Design is complemented by a vibrant website, fortnightly newsletter and social media platforms.